Delicious wedding cakes

Uniquely designed by Victoria

The Pantry Door is more than just a cake design service
it's a fully comprehensive and collaborative design experience, focused on creating your day, your way.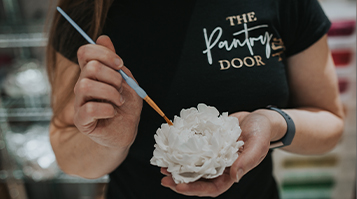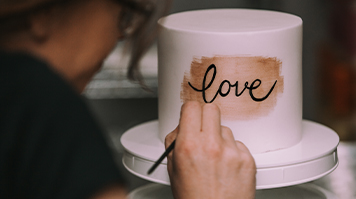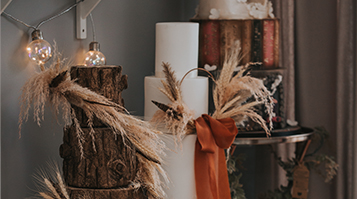 Established in 2012
The Pantry Door specialises in designing and baking award-winning wedding cakes direct from a purpose-designed studio in Chesterfield, Derbyshire.
Whether you're planning a lavish wedding event or a small intimate affair, deciding on your wedding cake design is just as important as choosing the ultimate wedding dress or suit and, as such, The Pantry Door provides a personalised wedding experience; here to look after you and help bring your wedding cake dreams to life.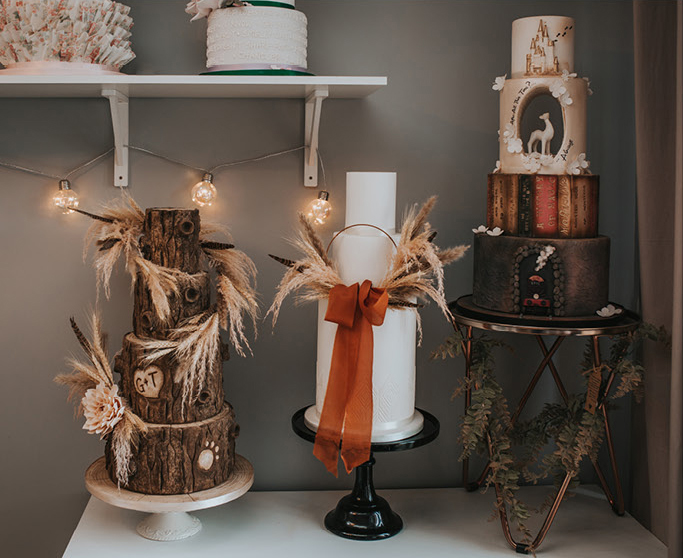 Designs and Styles
The art of cake design is constantly changing and although some couples may know exactly how they want their wedding cake to look and taste, some may need a little guidance and all-round inspiration. There are so many design influences, whether an amalgamation of your chosen decor, flowers and stationery or references from pop culture, I love working with couples to create a statement centrepiece for your big day. A cake that encapsulates your relationship, personalities and wedding style. Have a look at some of my fabulous creations on my Instagram feed to see just what I can do.
Find out more
Get in touch
Contact me today to arrange a no-cost, no-obligation consultation and tasting session to discuss and start planning your bespoke wedding cake creation. I can't wait to meet you!